Sarah's Solo is an illustrated children's book written by Tracy Brown and edited by Kalaniot books - Endless Mountains Publishing.
Sarah is disappointed when she must miss dancing her solo at the upcoming ballet recital to go to her cousin's wedding. But as she explores some of the Jewish customs at the wedding, she begins to realize how much her own culture's traditions have to offer.   

/

Sarah's Solo es un libro infantil ilustrado escrito por Tracy Brown y editado por Kalaniot books - Endless Mountains Publishing. Sarah se siente decepcionada cuando debe perderse bailar su solo en el próximo recital de ballet para ir a la boda de su prima. Pero a medida que explora algunas de las costumbres judías en la boda, comienza a darse cuenta de cuánto tienen para ofrecer las tradiciones de su propia cultura.
Cover, Jacket, End papers and details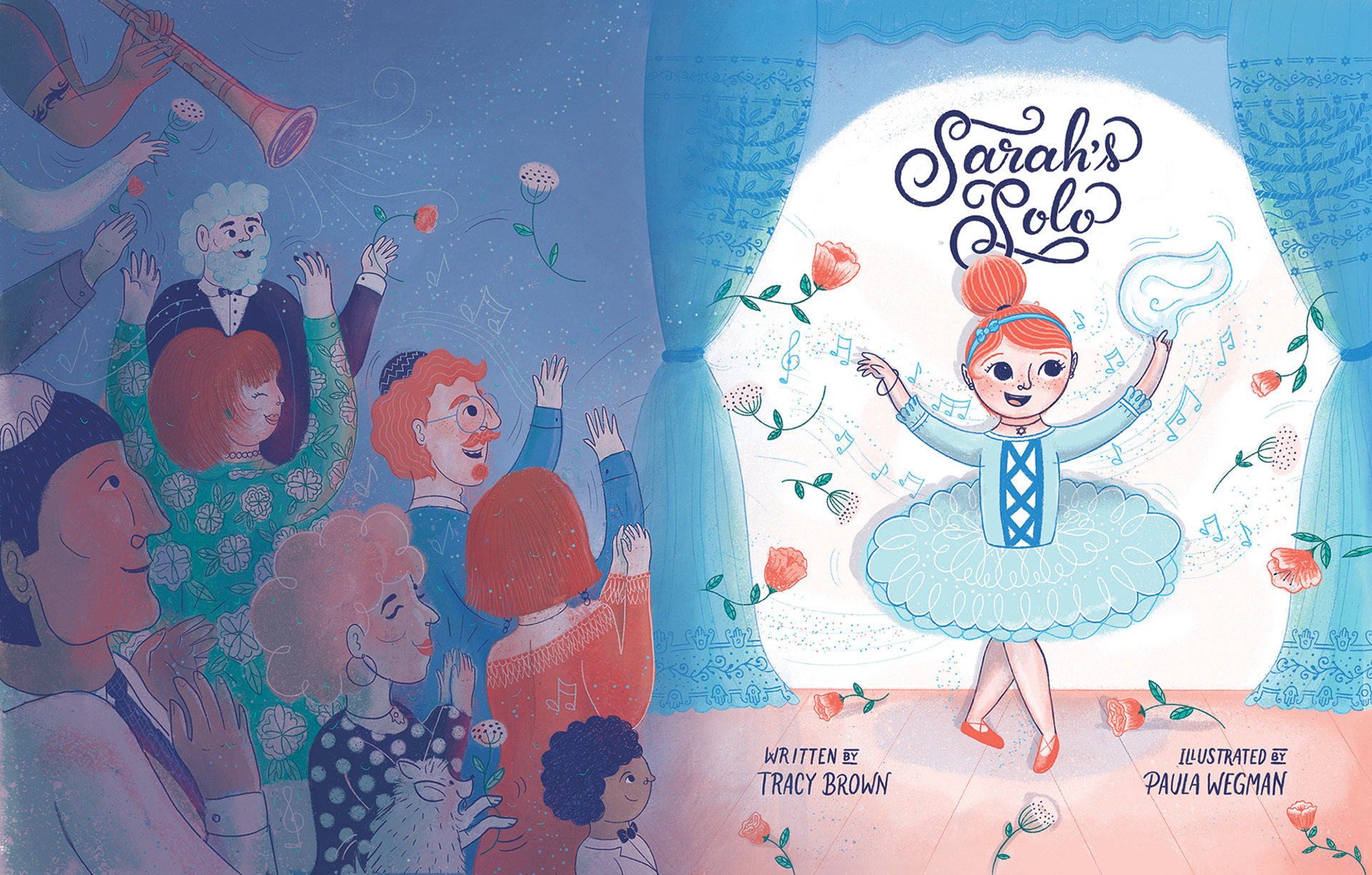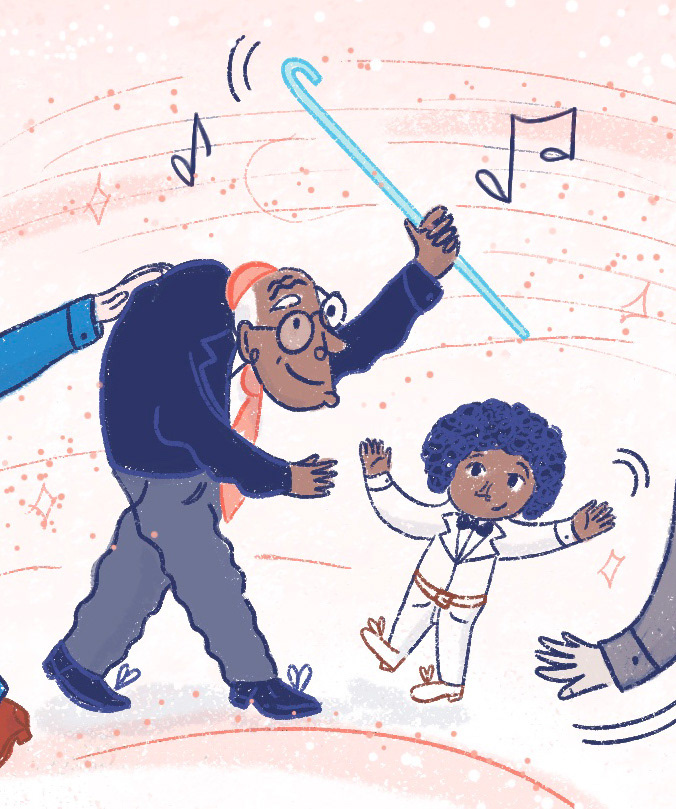 Starts with a predominant role of blues and greens to highlight the sad and cold mood of Sarah, and as the storyline progresses and she gets happier the palette gets warmer, giving more importance to pinks and oranges.
/
Comienza con un protagonismo predominante de los azules y verdes para resaltar el ánimo triste y frío de Sarah, y a medida que avanza la trama y ella se alegra la paleta se va tornando hacia colores más cálidos como los rosas y naranjas.
​​​​​​​
 Sarah's family house plan / Plano de la casa de la familia de Sarah